ULTRA




\ ˈəl-trə \
The standard definition of an Ultra race is "anything longer than the 42 kilometres above the marathon", even if the shortest standard distance considered is the 50k, or 31.07 miles with basically no upper limits. However, if you ask to an ultra runner, the definition would be slightly different. They will talk about thinking outside standard human patterns, and the sense of freedom.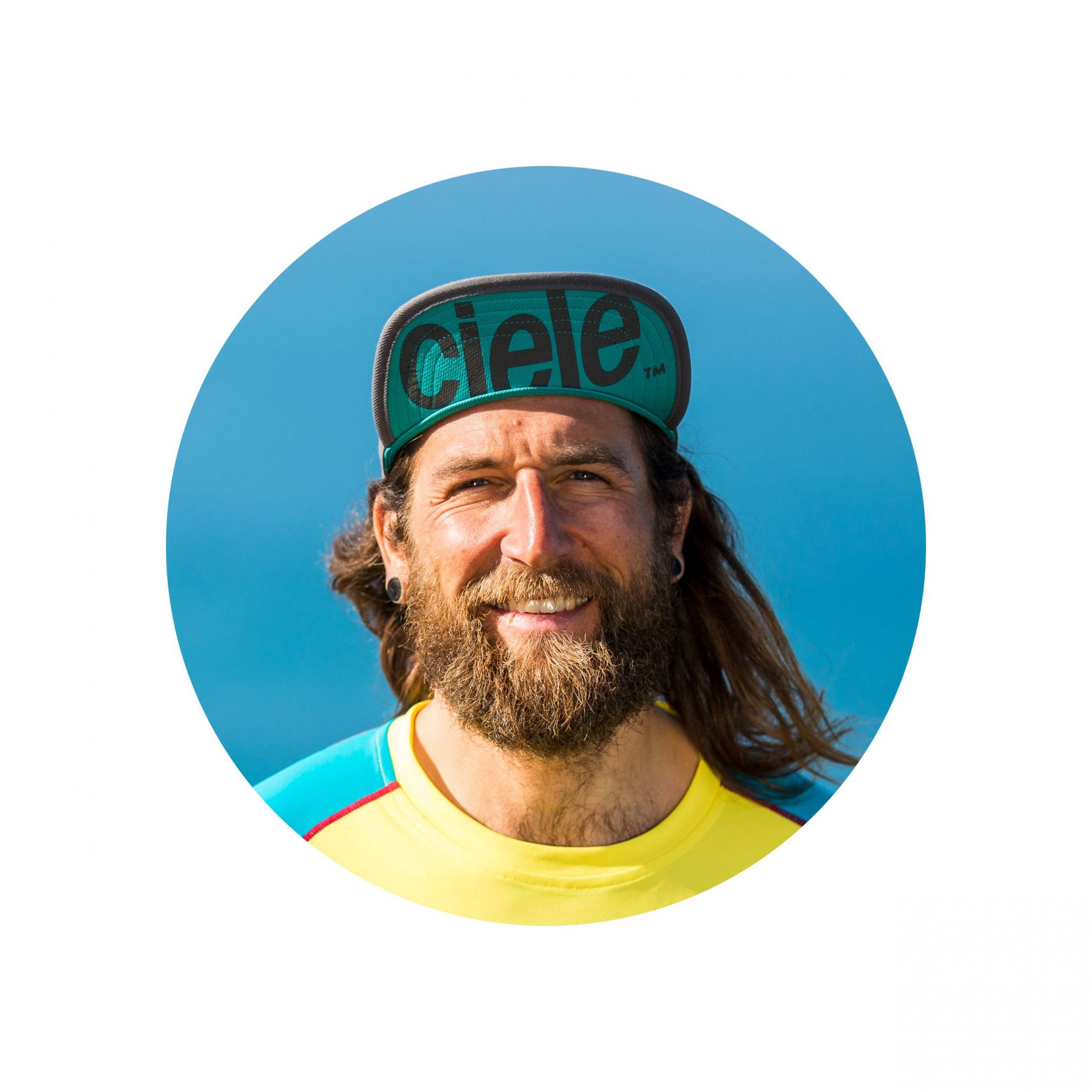 ULTRA DISTANCES ESSENTIALS
Well known to be a minimalist runner, the Boulder-based ultrarunner Anton Krupicka reveals us the garments and shoes which constitute his essentials for long runs.
"My essentials for long runs? It depends on the length of the outing. Most long European races have a list of mandatory gear that includes stuffs like wind shell, a long-sleeve t-shirt, some gloves, additional buff and so on… But almost any time I go into the mountains, though, I take the La Sportiva Blizzard Windbreaker or the La Sportiva Run Jacket.
They are both very light and can be essential for the fast-changing weather in a high mountain environment. As for the footwear, Akasha are still my "go to" shoes."
FROM MID TO LONG DISTANCES
It's always been easy for me to practice sports. Any kind of sport. I had great results at physical education during the college then, in 2007, my sister pushed me to run a race close to my town and I cut the finish line between the first 20 runners.
It was a 15.3km mountain course, it was called "Cursa Ibérica de Figueroles", and I never trained for that. I clearly remember the feeling that I felt when I realized the result achieved. I understood that I had a lot of room for improvement and I could push myself even more.
I started training specifically for running by myself and I immediately seen the results: clubs started calling me and searching for me, and today I am proudly part of La Sportiva Team in Spain.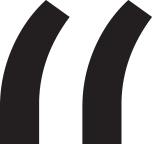 Even today, every time I cross the finish lineI live everything with the same intensity and motivation as the first day, no matter the result.
My own evolution has been really important, and I can say I am proud of it. From that race in 2007, I made the way and now I can count a 5th in Zegama, a podium at Gorbeia Suzien European championship, and a 4th at the Ultra Pirineu, Ultra World Cup.
Although I run on different distances, I admit that I have more fun in the Ultras. I can say it fits me, or that I fit ultras, who knows. But with Ultras, it's like I can enjoy mountains for a longer time, and this is something that really push me.
Talking about training, since I have a quite demanding and physical job it's not a problem to me to skip a lot of gym sessions, which gives me more time to spend up in the mountains.
If at the beginning I always trained by myself, now I have the support of a coach, Juanan Ruiz, who is also a true friend of mine. I put everything in every single training he sends me, but the thing that I appreciate most is the passion he puts in my training schedule trying to adapt everything to my real life, as a worker, as dad and husband, which in the end is the most important thing. Because if you're feeling good with your own life off the race's world, you can achieve pretty much everything.
TAKE AWAYS:
01
Choose wisely the races to attend and try to schedule your calendar year by year according to your main goal.
02
Start slowly. I personally dedicate the first part of the season to half marathon or marathon distance races and from the second part of the season I focus on long distances, as I carry more kilometres to the body.
03
The number of kilometres you run is a very important predictor when you're preparing an Ultra, however the most important "must-have" is motivation.
04
Be constant. This discipline requires constancy, effort and motivation: there must not be pressure or obligation. This is the only way to fully enjoy this healthy and enriching sport
Normally I run about 15 km a day if I'm working on marathon distance races, and as the distance grows, I increase the kilometres. Since during the week I don't have much time, I make longer runs on weekends.
My training is not always the same, and changes according to the race I'm preparing. I usually interchange endurance trainings with shorter programs, in order improve both resistance and power.
Of course, in case of long distance races I would focus more on the aerobic exercises, as for short distance I'd go more into anaerobic workouts. Moreover, I have a quiet strict diet I slightly change according to the race I'm preparing.
Each time I need different supplies of carbohydrates and protein with adequate hydration to be able to perform more and better, but I try to have always a balanced and varied diet.
To conclude, one key factor which is not always mentioned is represented by the people you're surrounded by. Family, friends, team mates are those who support you, who push you and understand you in everyday life, those are a great basis to be even more powerful.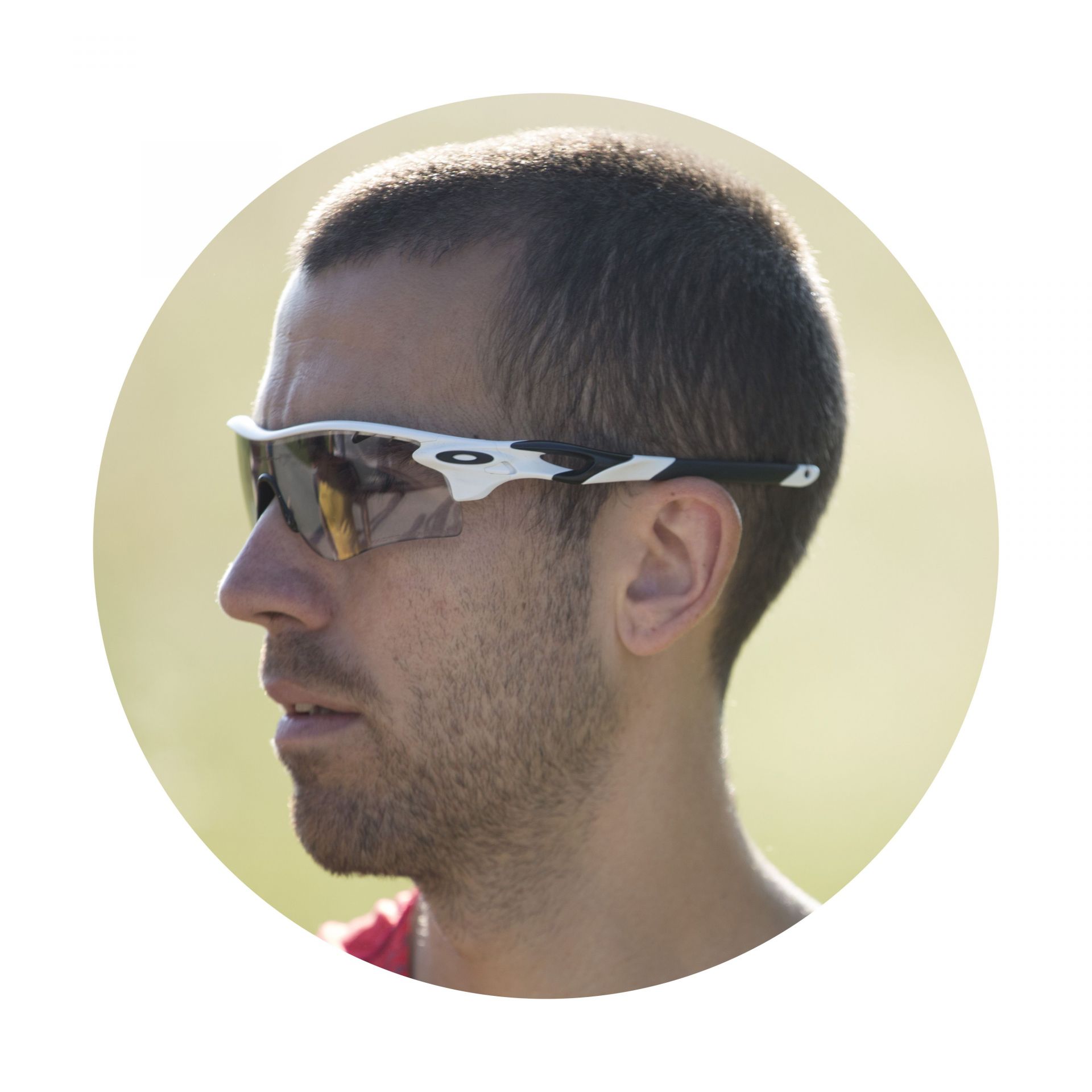 Worker, husband, father
and mountain runner, Christobal Adell Albalat is a 34 years old La Sportiva athlete born in Albocàsser, a village in the interior of Castellón de la Plana.
Versatile runner, he competes in Skyraces, marathons and ultra marathons.